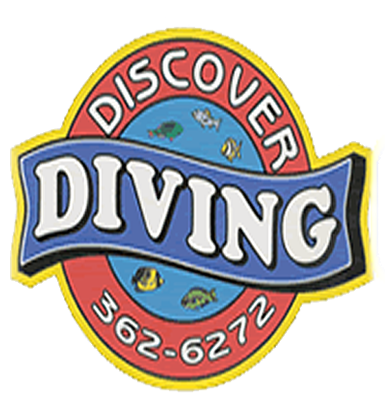 Winter News Letter

Happy diving from the gang at Discover Diving. We hope your fall diving season has been adventurous and safe. As we move into our colder season, we would like to remind you we are still out there diving. For those of you getting ready for a warm weather vacation, we have years of experience in exotic getaways and would like to help with planning one for you. If you're diving local check out our

schedule

of activities. Check often for updates.

Now is the time to bring your BCD/Reg in for overhaul & Tanks for visual/hydro testing on your equipment so you will be ready to go when an opportunity arrives.

Enroll in any recreational course that offers eLearning and receive 10% off the eLearning portion of your course, this could be great to study for your upcoming course instead of binge watching TV.

We hope everyone has a safe and happy holiday.

End of Year Sale

We have store wide savings of 10% - 20% off - some items up to 50% off. Valid on all your new in-stock items now thru the end of the year. Some

examples

. Check back often, new items added weekly.

Christmas Gift Registry

Christmas is just around the corner and Discover Diving would like to invite you to fill out our Christmas Gift Registry. Once you register let your family and friends know to come shop with us so you can get your best gifts ever.

Learn more

Now open every day till Christmas Eve:

Mon - Fri 11am to 7pm

Saturday 10am to 4pm

Sunday 10am to 2pm

Used/Rental Equipment Sale

We have an over flow of used / rental gear available for sale. Many items like regulators, gauges, BCD's and wetsuits range in price from $50 to $99. BCD & Regulater Packages starting at $399. Mask, snorkel, fins, boots and gloves are at blowout pricing also.

Some examples

. Check back often, new items added weekly.

First Dive

Start the New Year right! We will pick the dive site a few days before the dive based on weather conditions and will be meeting everyone at the Dive Site for a 10am briefing.

For more information, and to reserve your spot call the shop at (603) 362-6272. We are closed for the day so make sure you have made arrangements for anything you need ahead of time.

Keep me in the loop.

Equipment Specialist

Don't miss a dive due to minor issues with your scuba diving equipment. Whether it's a missing o-ring, wetsuit tear or a broken fin strap, the PADI Equipment Specialist course teaches you to manage basic repairs and adjustments. You'll learn about routine care and maintenance procedures as well as scuba equipment storage recommendations. We will show you how to overcome some common equipment problems and offer equipment configuration suggestions.

Find out more.

Dates: Jan. 15, Apr. 3

DAN DEMP Course

When a dive accident occurs, multiple things happen. Separate small problems can compound to create a larger problem. DAN's Diving Emergency Management Provider (DEMP) program prepares you to handle the kinds of multifaceted accidents that may occur. It's an easy and fast way to take four of DAN's core first-aid courses in one program.

Find out more.

You can take any of the four classes individually that day if you are not interested in the complete program. Just give us a call and let us know what course or courses you would like to attend and we will let you know the time to arrive.

Check these links for the individual courses involved in the DEMP program

Basic Life Support: CPR and First Aid Emergency Oxygen 1st Aid for Hazardous Marine Life Injuries Neurological Assessment

DEMP course scheduled dates:

Feb. 12, Mar. 26

Enriched Air Diver

The Enriched Air Diver course is our most popular specialty scuba course. Why? Because scuba diving with enriched air nitrox gives you more no decompression time, especially on repetitive scuba dives. If staying down longer and getting back in the water sooner sounds appealing, then don't hesitate to become an enriched air diver.

Find out more.

Dates: Jan. 19, Feb. 16, Mar. 9

Discover Scuba

Looking for a gift for the family member or friend who is not certified? Get a gift certificate for the Discover Scuba program. A quick and easy introduction into what it takes to explore the underwater world. Although this is not a scuba certification course, you'll learn all the steps it takes to be a PADI certified diver. All you need is to bring a swimsuit, towel and a fun attitude, we'll supply the training manual and all the Snorkeling/SCUBA gear all for $75. We will be scheduling the pool sessions starting in the spring. It could also be a great swap gift.

Find out more.
17 Main St. Atkinson, NH
(603) 362-6272
[email protected]
Any concerns with this web page, please contact
the webmaster.
Created 3/22/2019